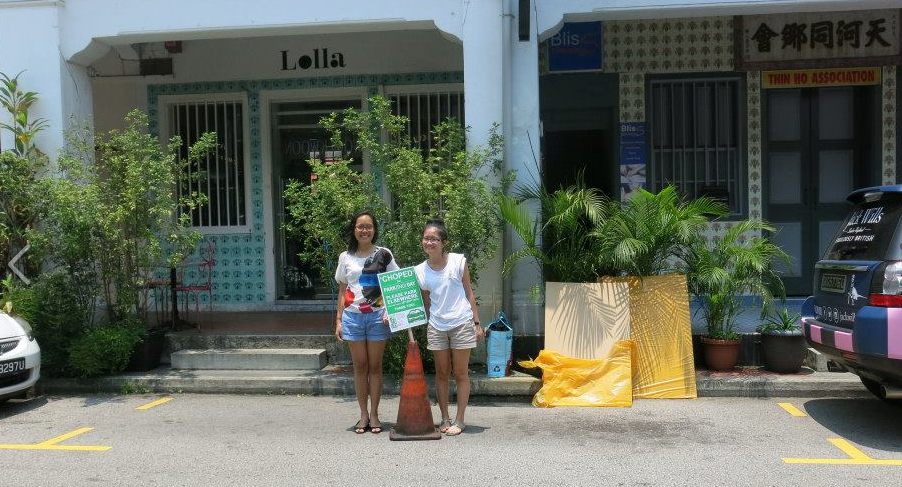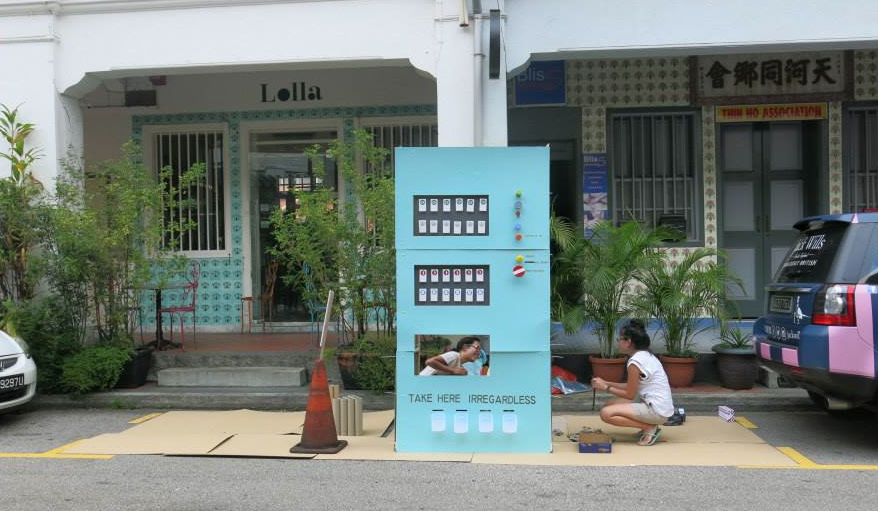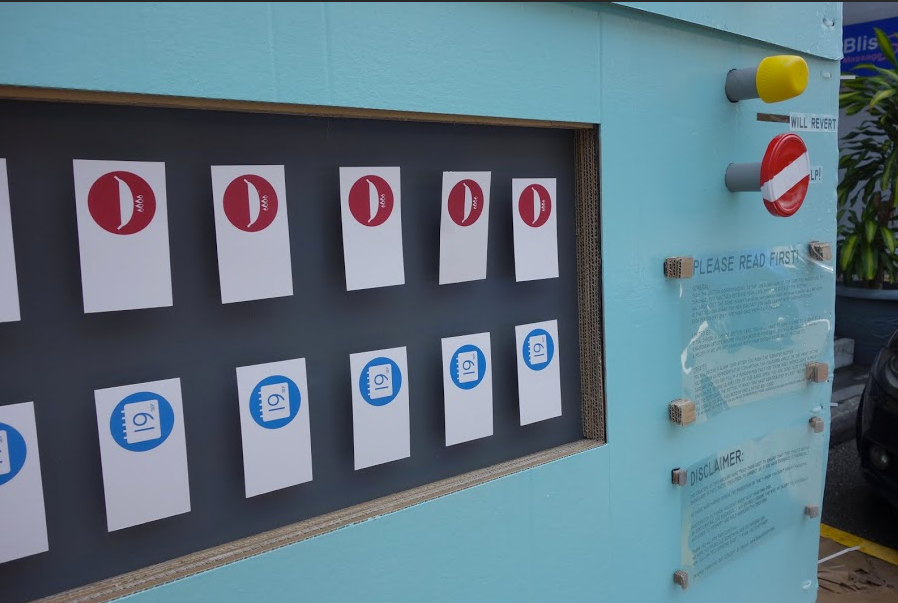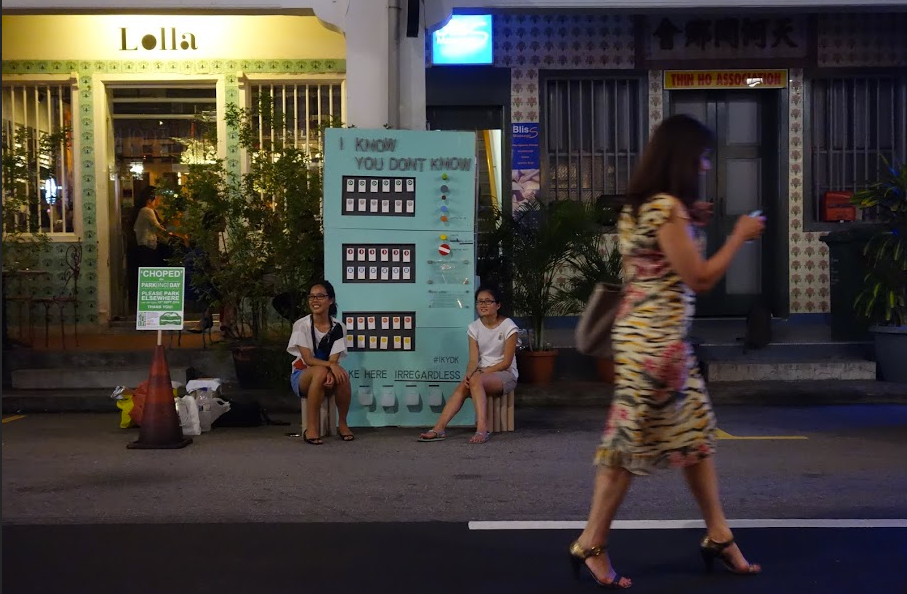 I KNOW YOU DON'T KNOW- an original production by Dawn Lim and Fiona Tan (All rights reserved)
In conjunction with Park(ing) Day 2014 
On the 19th of September 2014,The " I KNOW YOU DON'T KNOW" vending machine made its way to Parking Lot number 4 at Ann Siang Hill. Dispensing fun facts about all things Singaporean, it transformed the 2.4m x 5.4m parking space into a community corner if only for a day. 
Passersby press the colour coordinated buttons for their choice of "Fun Fact" as showcased on the display cabinet and wait as the machine "prints" out a random fact-- things they might want to know, wish they knew, or don't give a damn about knowing. Operated by the makers (Dawn and Fiona) behind the cardboard facade,the public is enticed to exchange their own fun facts about Singapore through the "will revert" slot or belt out their favourite Singaporean tunes for a chance to collect additional limited edition fun fact cards.
A quirky conversation starter between strangers and friends alike, the "I KNOW YOU DON'T KNOW" machine was delighted to have entertained many and contributed in reclaiming a piece of Singapore for the community!
Parking Day is organised by the Ura, (original idea by Rebar)