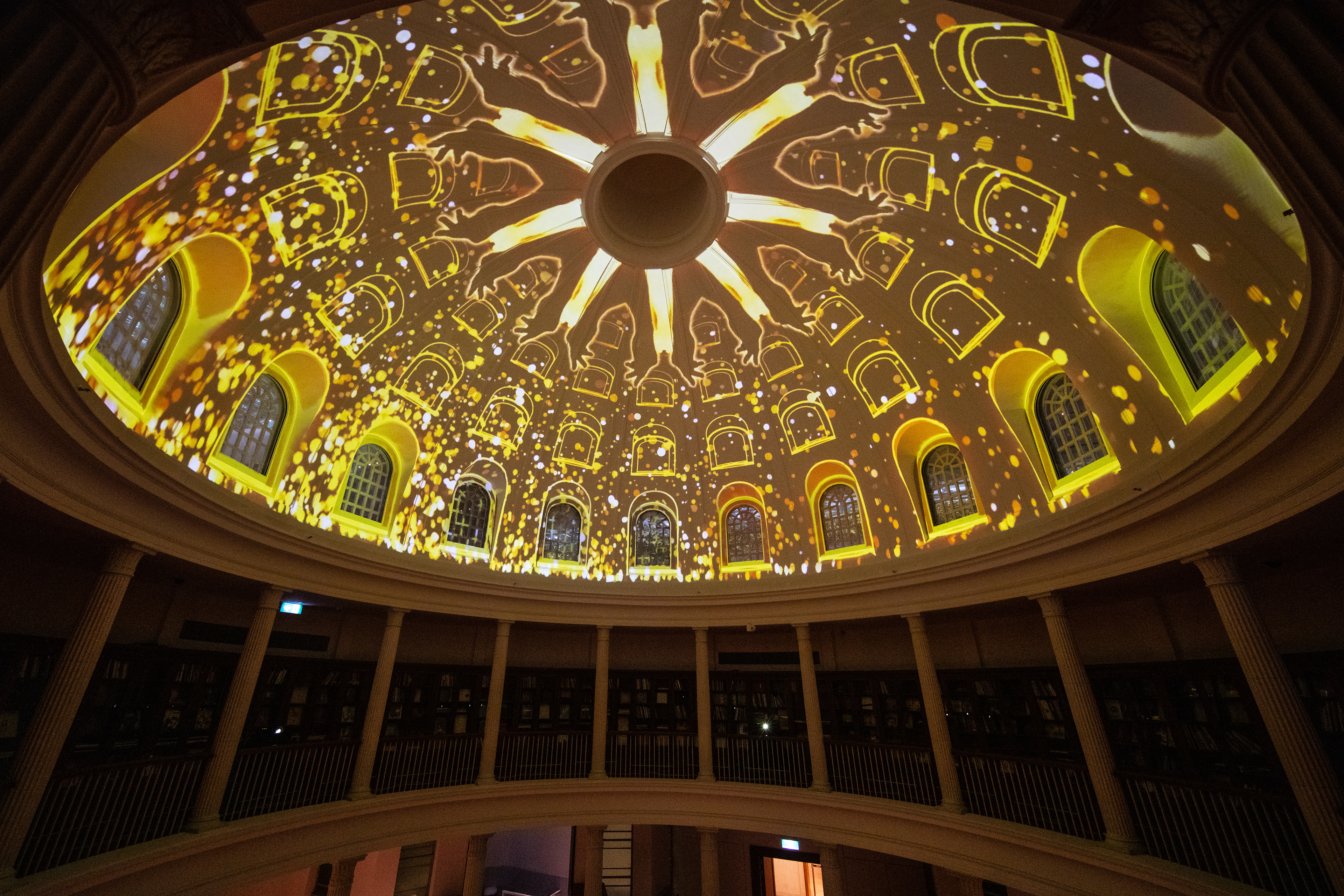 I'm All Hands and All Eyes
Commissioned by National Gallery Singapore
Light to Night Festival 2021 (Art Skins on Monument) 
I'm All Hands and All Eyes is conceptualised as an artwork that invites a tactile and somatic experience into the National Gallery's Rotunda Library & Archive, by way of a choreographic projection in the library's inner dome.
The projection focuses on the choreography of two parts of the body – the hands and the eyes – both of which are directly activated as one partakes in archival activities.
The hands and fingers draw, paint, write, re-write, type, document, arrange, find, retrieve, feel, flip, open and close.
The eyes search, look, see, squint and read between the lines.
Though a space such as the library is often quiet, still and polite, the movement and information gathering of the hands and the eyes can be anything but. They can be rapid, excited, doubtful, restless and yearning.
The hands and the eyes also communicate differently now, in the wake of the Covid-19 pandemic. The hands are hesitant to touch (anything really, can't touch another hand, can't touch the eyes…) and the eyes communicate where the mouth used to smile. This is the progress for now but what will progress look like later?
Will progress look like hands touching hands touching hands? Will it look like eyes and hands meeting in the library? Will it look like hands upon hands caressing books upon books upon books?
Change is constant but if we can feel and communicate, we can be okay.
(Photo credit: Finbarr Fallon, Collaborators for work: Faye Lim, Finbarr Fallon, Stanley Yong, Randy Chan, Performer(s):Faye Lim and Shahrin Johry